Welcome to
Muldraugh Hill Baptist Church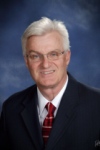 Thank you for visiting our website. Bro. Steve Skaggs is the pastor of Muldraugh Hill Baptist Church. He and his wife, Shirley, along with all the members of MHBC, invite you to visit our church and think you will find our church family very friendly and welcoming. We love God and want our church to be a lighthouse for the community.
You may contact Bro. Steve at (270) 402-1123 or email him at steve@muldraughhill.org
---
We welcome worshippers of all denominations
to join in celebrating God's love.
(Service Times & Programs)



View Church Bulletin
Profession of Faith, Baptism and Move Membership Decisions!
---

The KBC Executive Director Paul Chitwood would like to introduce church members to Kentucky Today. It provides up-to-the-minute news from across the state, nation and world and does so free of charge. You can go to the website www.kentuckytoday.com or if you would like to receive Kentucky Today's Morning Briefing of the top news articles of the day sent to your email inbox
by emailing editor@kentuckytoday.com . Check out the video below.
For Your Information!!!!
Click to view more details

"The Hill" Newsletter
Published: July 2017
---
Posted August 6, 2017: Hosparus Health of Green River needs volunteers for patients and their new Thrift Shoppe. For more information contact Carrie Truitt at 270-789-4247 or ctruitt@hosparus.org .
---
Posted July 30, 2017: Thank you to everyone who assisted with the "Familyfest" ministry and revival at The Village in Lebanon.
---
The 5th Annual "Men and Boys Skeet Shoot" will be held August 19th at 4:00 p.m. Daniel Raikes will be our guest speaker for the event this year.
---
---
The Deacons and church officers will be installed for new church year, on Sunday August 27th during the morning worship service.
---
AWANA resumes on August 27, 2017 at 6:00 p.m.
---
Christmas Backpack Progam

17.3 million children in the United States live in poverty! Let's exceed the goal of collecting 5,000 backpacks from Kentucky Baptist churches! One half of the backpacks collected here will be distributed directly to children living in poverty in Kentucky, while the other half will go to needy children in our partner Send City, Cincinnati.
For more information about the Christmas Backpacks project, including packing lists, instructions & a timeline for collection, visit www.kybaptist.org/backpacks .

Christmas Backpacks from Kentucky Baptist Convention on Vimeo.
---
Tell Your Story

Kentucky Baptist Convention has embarked on an initiative dubbed Tell Your Story. The goal is to get all Kentucky Baptists to tell the unchurched about how they met Jesus and how He brought changes to their lives.

"Our prayer is that hearing these stories will motivate each of us to more readily share the glorious story of what God has done in our lives to bring us to Himself and, as we share that story with those who aren't yet saved, God will use our story as one of His methods to convict them of their sin and convince them of their need for a savior," KBC Executive Director Paul Chitwood said.

Everyone has a Jesus story to tell. Now you can share that story by using your cell phone.
Further details about this initiative.