Welcome to
Muldraugh Hill Baptist Church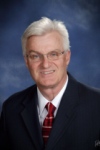 Thank you for visiting our website. Bro. Steve Skaggs is the pastor of Muldraugh Hill Baptist Church. He and his wife, Shirley, along with all the members of MHBC, invite you to visit our church and think you will find our church family very friendly and welcoming. We love God and want our church to be a lighthouse for the community.
You may contact Bro. Steve at (270) 402-1123 or email him at steve@muldraughhill.org
---
We welcome worshippers of all denominations
to join in celebrating God's love.
(Service Times & Programs)



View Church Bulletin
Profession of Faith, Baptism and Move Membership Decisions!
Kentucky Baptist Convention has embarked on an initiative dubbed Tell Your Story. The goal is to get all Kentucky Baptists to tell the unchurched about how they met Jesus and how He brought changes to their lives.

"Our prayer is that hearing these stories will motivate each of us to more readily share the glorious story of what God has done in our lives to bring us to Himself and, as we share that story with those who aren't yet saved, God will use our story as one of His methods to convict them of their sin and convince them of their need for a savior," KBC Executive Director Paul Chitwood said.

Everyone has a Jesus story to tell. Now you can share that story by using your cell phone.
Further details about this initiative.
Attention!!!!
Our local WMU group will be participating in the 2016 "Bucket Project" promoted by the Kentucky WMU. Click for more information below:
---
Dear Brothers & Sisters in Christ,

Brookhaven Mission can use school supplies for the children in their community. They can also use unperishable foods to give away to needy people in the trailer park. There is a family in the Brookhaven Trailer Park community that can use a refrigerator and a gentlemen who is in need of a wheel chair ramp built at his home. If your church can help in any of these areas it would be greatly appreciated. Any collections can be dropped off at the association office on Monday, Wednesday, or Friday during the hours of 9:00 AM - 3:00 PM. The office is closed during 12:00 Noon til 1:00 PM .

Sincerely in Christ,
Bro. Jay Hatfield
Central Association of KY Baptists
Telephone: 270-692-9577
Cell: 859-336-4402
---
CO-ED GOLF SCRAMBLE AT ROSEWOOD GOLF COURSE IN LEBANON ON SATURDAY, OCTOBER 1ST AT 10:30 A.M. (GREEN FEES $35.00) THERE IS A SIGN-UP SHEET IN THE CHURCH VESTIBULE ON THE CREDENZA. DEADLINE TO SIGN-UP IS SEPTEMBER 28TH.
---
Muldraugh Hill Baptist Church will host the Central Association of Kentucky Baptists Annual Fall Meeting on Monday, October 3rd from 10:00 A.M. to 3:00 P.M. We will be responsible for providing the meal for this event. The church will provide the meat, bread and drinks. We are asking you to help by bringing food for the rest of the meal on that day. Also, we are in need of volunteers to help on this day in our church. If, you can help there is a sign-up sheet on the credenza in the church vestibule for you to sign. For any questions, please see Bro. Steve or a member of the Kitchen Committee.
---
The RA's, GA's and Mission Friends will be going to Heavenly Haven on Friday, October 7th at 11:00 A.M. There is a sign-up sheet on the credenza in the church vestibule for you to sign. Parents are welcome to attend and participate in this groups "Fall Fun" activity. If, you have any questions please see Kim B. Skaggs.
---
The Golden Days Senior Adult Group will have a Pot-luck lunch at the church on October 13, 2016 beginning at noon. The meat will be furnished by the church.
---
Darryl Wilson, a Sunday School and Discipleship Consultant with the Kentucky Baptist Convention, will be here on Sunday morning and afternoon, October 16, 2016, for our Christian Education Faithfulness Sunday. He will preach in the morning service then stay for lunch and lead us in a session concerning Sunday School and all our Discipleship programs.
---
The GA's will be attending the GA Jam 2016 at First Baptist Church in Richmond, Kentucky on Saturday, November 12th. It will be from 10:00 A.M. to 2:15 P.M. The "early bird rate" is $10 each and that will include lunch. There is a sign-up sheet on the credenza in the church vestibule for you to sign, if you are going to this event. Deadline to sign-up is October 16th. If, you have any questions please see Kim Skaggs.