Welcome to
Muldraugh Hill Baptist Church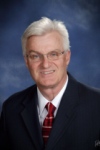 Thank you for visiting our website. Bro. Steve Skaggs is the pastor of Muldraugh Hill Baptist Church. He and his wife, Shirley, along with all the members of MHBC, invite you to visit our church and think you will find our church family very friendly and welcoming. We love God and want our church to be a lighthouse for the community.
You may contact Bro. Steve at (270) 402-1123 or email him at steve@muldraughhill.org
---
We welcome worshippers of all denominations
to join in celebrating God's love.
(Service Times & Programs)



View Church Bulletin
Profession of Faith, Baptism and Move Membership Decisions!
Kentucky Baptist Convention has embarked on an initiative dubbed Tell Your Story. The goal is to get all Kentucky Baptists to tell the unchurched about how they met Jesus and how He brought changes to their lives.

"Our prayer is that hearing these stories will motivate each of us to more readily share the glorious story of what God has done in our lives to bring us to Himself and, as we share that story with those who aren't yet saved, God will use our story as one of His methods to convict them of their sin and convince them of their need for a savior," KBC Executive Director Paul Chitwood said.

Everyone has a Jesus story to tell. Now you can share that story by using your cell phone.
Further details about this initiative.
Attention!!!!
Help People Encounter Jesus!
---
The GA's, RA's and Mission Friends will meet in the church sanctuary on December 7th at 6:00 P.M. for a "Kids Christmas Party". Invite your friends to attend for everyone is welcome. We ask that you bring a can of soup for the Brookhaven Mission.
---
The "Golden Days" Group will meet on December 8th at 12 noon in the church fellowship hall for a potluck meal. The meat for the meal will be furnished. After the meal they will have their annual White Elephant Auction to raise money for the Marion and Taylor County Schools Backpack Program. The program helps children who may not have enough food to eat over the weekends when they are not in school. All Golden Days participants are asked to bring at least 4 wrapped items per person, for the auction. Everyone, aged 60 or over, is invited to come and take part in this fun time. Bring a friend.
Anyone that would like to make a donation to the Backpack Program can drop the donation in the offering plate (be sure to mark the donations for the Backpack Program) or give it to one of the Golden Days Committee members: Shirley Farmer, Betty Helm, Margaret Pyles, or Catherine Sabo.
---
On Sunday, December 11th, we will have a Lottie Moon "Sweet Shop" in the Fellowship Hall after the Morning Worship Service. Come on down to pick up some of your favority Christmas goodies and all of your donations will go to Lottie Moon International Missions! The larger items will be sold by Silent Auction and others will be availabel for immediate purchase!
---
On Sunday, December 18th, we will collect our White Christmas Offering during the Morning Worship Service. The Sanctuary Choir will also present their Christmas Musical.
---
On Wednesday, December 21st, we will go Christmas Caroling to the shut-ins in our community at 6:00 p.m. The church-wide caroling is for folks of all ages.
---
On Saturday, December 24th, we will have our Christmas Eve Candlelight Service and Observe the Lord's Supper at 6:00 p.m.
---
On Sunday, December 25th, we will have our Morning Worship Service at 11:00 a.m. on Christmas Day.
---
On December 29th to 31st, our youth will be attending the 2016 Winter Xtreme Conference in Gatlinburg, TN.