Welcome to
Muldraugh Hill Baptist Church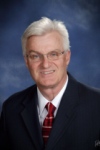 Thank you for visiting our website. Bro. Steve Skaggs is the pastor of Muldraugh Hill Baptist Church. He and his wife, Shirley, along with all the members of MHBC, invite you to visit our church and think you will find our church family very friendly and welcoming. We love God and want our church to be a lighthouse for the community.
You may contact Bro. Steve at (270) 402-1123 or email him at steve@muldraughhill.org
---
We welcome worshippers of all denominations
to join in celebrating God's love.
(Service Times & Programs)



View Church Bulletin
Profession of Faith, Baptism and Move Membership Decisions!
Kentucky Baptist Convention has embarked on an initiative dubbed Tell Your Story. The goal is to get all Kentucky Baptists to tell the unchurched about how they met Jesus and how He brought changes to their lives.

"Our prayer is that hearing these stories will motivate each of us to more readily share the glorious story of what God has done in our lives to bring us to Himself and, as we share that story with those who aren't yet saved, God will use our story as one of His methods to convict them of their sin and convince them of their need for a savior," KBC Executive Director Paul Chitwood said.

Everyone has a Jesus story to tell. Now you can share that story by using your cell phone.
Further details about this initiative.
Attention!!!!
Our Women's Bible Study group will begin on October 7th at 6pm. It will be a nine week study and a schedule will be available in the foyer. The study will be taught by different women from our church. There is a sign up sheet in the foyer. We will also have a table set up after church this Sunday, October 4th, for you to sign up and purchase a book for the study. We have a few people signed up to teach a lesson and if you are interested in leading a night of the bible study, please let Shirley Skaggs or Mckenzie Hardin know. Thank you so much and God Bless you!!!
---
Notice from the Muldraugh Hill Baptist Church Transportation Committee:
The church has a van and bus that are available for church groups going on church related trips. In an effort to serve as many people as possible, the transportation committee requests that the usage of the church vehicles be reserved in advance of a planned outing. Please call or text any of the four members of the transportation committee to make a reservation. The transportation committee members are:
Don Veatch (chairman) - (270) 692-7329
Sam Graham - (270) 465-1095
Glenn Cox - (270) 692-8564
Nick Cobb - (270) 405-1509
---
The annual "Hanging of the Greens" service will take place on November 29, 2015 at 6:00 p.m. We annually, as part of our service, give canned goods as a gifts to be presented to Brookhaven Mission. This year there are other special needs, along with the canned goods.
The Donation List for Brookhaven Mission includes items that are in big demand for the families that we serve during our Wednesday Night Mission at Brookhaven Mobile Home Park:
Toilet Paper
Laundry Detergent
Personal hygiene items (soap, shampoo, deodorant, toothpaste
Dish Washing liquid
Canned goods
Cereal
Non-perishable food items
Our mission work at Brookhaven serves the children and families that reside in the park, by providing a meal and Bible Study on every 3rd Wednesday of the month. Please feel free to join us in helping teach God's word to those in need in our community. Contact Beth Osborne, Davette Mays, or Melody Mays for more information.
---
During the month of November we are taking up our Thanksgiving Offering that goes to Sunrise Children's Services. You can find an envelope for this offering in your packet of envelopes or there is extra envelopes available in the offering plates.
---
Charlie Brown Kid's Christmas Party
We invite all children for a night of Peanut fun and worship at Muldraugh Hill Baptist Church. It will be on Wednesday night, December 9th, from 6:00 to 8:00 p.m. The schedule is as follows:
6:00 - 6:30 - Singing in the Sanctuary with Bro. Steve
6:30 - 7:30 - Games, Crafts and Sweets in the Fellowship Hall
7:30 - 8:00 - Movie and popcorn
---
Winter Xtreme will be held from December 29th-31st in Gatlinburg, TN. All youth are encouraged to participate in this event. The cost is $50.00 per person and due by September 30th for those going. If, you would like to go please let Erin Cox know by Sunday, September 20th.
---
The January 2016 Bible Study will begin at 6:00 p.m. on Sunday nights and 7:00 p.m. on Wednesday nights for a total of 6 sessions, with the exception of Wednesday, January 6th, for the Monthly Business Meeting. The title of the study is "Second Corinthians: The Church's Ministry Handbook". Click here for details.
There is a sign-up for January Bible Study books in the foyer. Cost of the book is $8. Bro. Steve would like to have these ordered by Thanksgiving as they get hard to find. An eBook of the study guide is also available on line for the same price at www.lifeway.com.