Welcome to
Muldraugh Hill Baptist Church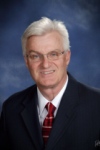 Thank you for visiting our website. Bro. Steve Skaggs is the pastor of Muldraugh Hill Baptist Church. He and his wife, Shirley, along with all the members of MHBC, invite you to visit our church and think you will find our church family very friendly and welcoming. We love God and want our church to be a lighthouse for the community.
You may contact Bro. Steve at (270) 402-1123 or email him at steven.skaggs@comcast.net
---
We welcome worshippers of all denominations
to join in celebrating God's love.
(Service Times & Programs)



View Church Bulletin

Meet the Active Deacons
for the new church year!
Special Events Coming!!!!
The Lottie Moon Christmas Offering goal for MHBC is $2,750. Remember this annual offering for SBC International Missions.
---
Thanksgiving Outreach Meal Information:
We will be providing a Thanksgiving Meal for our homebound folks and some folks in the community on Sunday, November 23rd. You can help in two ways.
First, if you would like to provide food for the meals please sign-up
in the church vestibule. The turkey will be provided but you can sign-up to fix mashed potatoes, green beans, pumpkin pie, cranberry salad, or rolls. You can also sign-up to carry out the meals on the afternoon of Sunday, November 23rd.

Second, if you know of someone in our church family that is homebound or that could otherwise need a meal, please sign them up on the list in the vestibule, also. We will be limited on the number of meals we can provide this year.

Thank you for supporting this outreach program in our church.
The "Hanging of the Greens" service will be on November 30, 2014 in the Evening Worship Service. This is also the First Sunday of Advent.