Welcome to
Muldraugh Hill Baptist Church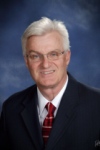 Thank you for visiting our website. Bro. Steve Skaggs is the pastor of Muldraugh Hill Baptist Church. He and his wife, Shirley, along with all the members of MHBC, invite you to visit our church and think you will find our church family very friendly and welcoming. We love God and want our church to be a lighthouse for the community.
You may contact Bro. Steve at (270) 402-1123 or email him at steve@muldraughhill.org
---
We welcome worshippers of all denominations
to join in celebrating God's love.
(Service Times & Programs)



View Church Bulletin
Profession of Faith, Baptism and Move Membership Decisions!
Kentucky Baptist Convention has embarked on an initiative dubbed Tell Your Story. The goal is to get all Kentucky Baptists to tell the unchurched about how they met Jesus and how He brought changes to their lives.

"Our prayer is that hearing these stories will motivate each of us to more readily share the glorious story of what God has done in our lives to bring us to Himself and, as we share that story with those who aren't yet saved, God will use our story as one of His methods to convict them of their sin and convince them of their need for a savior," KBC Executive Director Paul Chitwood said.

Everyone has a Jesus story to tell. Now you can share that story by using your cell phone.
Further details about this initiative.
Attention!!!!
"Operation In As Much-Kentucky" is a ministry to reach out into the community in a ONE-DAY event in September. Further information can be viewed by clicking on the picture below:
---
The Women's "Young at Heart" Sunday School Class will be collecting donations to help purchase " Goats for Haiti " for the next few weeks. Goats are $40.00 for one or $75.00 for two. You can give your donation to any member of this Sunday School class or through the regular offering of the church just designate it to (Goats for Haiti) on your envelope or check.
---
"Decision America Tour 2016 with Franklin Graham"—prayer rally with Franklin Graham at Frankfort, KY at the Capital Front Terrace, Wednesday, May 4, 2016, noon to 1 p.m. Click DecisionAmericaTour.com for more information.
---
ATTENTION: There is a sign up sheet on the credenza in the church vestibule for our graduates to sign to let us know who will be graduating and if they plan on attending the meal that the church will provide. Deadline to sign up is May 1, 2016.
---
Mother's Day Service on Sunday, May 8th.
---
Graduate and Youth Sunday on May 22nd.
---
Memorial Day Service on Sunday, May 29th