Welcome to
Muldraugh Hill Baptist Church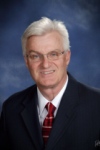 Thank you for visiting our website. Bro. Steve Skaggs is the pastor of Muldraugh Hill Baptist Church. He and his wife, Shirley, along with all the members of MHBC, invite you to visit our church and think you will find our church family very friendly and welcoming. We love God and want our church to be a lighthouse for the community.
You may contact Bro. Steve at (270) 402-1123 or email him at steven.skaggs@comcast.net
---
We welcome worshippers of all denominations
to join in celebrating God's love.
(Service Times & Programs)



View Church Bulletin

Meet the Active Deacons
for the new church year!
Special Events Coming!!!!

Attention!!!!!!

The Women's Lunch has been rescheduled for Saturday, October 25th, at 11:00 a.m. "Godly Women: Faithful from Generation to Generation" is the theme that Kim Shumate, a family court judge from Hardin County, will speak on. Melissa Skaggs of Lexington will bring the special music. You can register for the event with any of the committee members: Latricia Speer, Shirley Farmer, Mckenzie Hardin, and Shirley Skaggs. Or you can register on the Muldraugh Hill Baptist Church Facebook page. Please invite guests. All women from teens on up are encouraged to attend.
The Fall Renewal Weekend will be October 18 &19. Bro Rickey Letson, from Laurens, South Carolina First Baptist Church will be here. He will lead a Saturday morning session for teachers and leaders with a 10:00 brunch, and preach the Sunday morning and night services. Operation Christmas Child will sponsor lunch on Sunday, October 19th. There is no cost for the meal but donations will be accepted with funds going toward financing the Operation Christmas Child shipping expenses.