Welcome to
Muldraugh Hill Baptist Church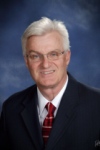 Thank you for visiting our website. Bro. Steve Skaggs is the pastor of Muldraugh Hill Baptist Church. He and his wife, Shirley, along with all the members of MHBC, invite you to visit our church and think you will find our church family very friendly and welcoming. We love God and want our church to be a lighthouse for the community.
You may contact Bro. Steve at (270) 402-1123 or email him at steve@muldraughhill.org
---
We welcome worshippers of all denominations
to join in celebrating God's love.
(Service Times & Programs)



View Church Bulletin
Profession of Faith, Baptism and Move Membership Decisions!
Kentucky Baptist Convention has embarked on an initiative dubbed Tell Your Story. The goal is to get all Kentucky Baptists to tell the unchurched about how they met Jesus and how He brought changes to their lives.

"Our prayer is that hearing these stories will motivate each of us to more readily share the glorious story of what God has done in our lives to bring us to Himself and, as we share that story with those who aren't yet saved, God will use our story as one of His methods to convict them of their sin and convince them of their need for a savior," KBC Executive Director Paul Chitwood said.

Everyone has a Jesus story to tell. Now you can share that story by using your cell phone.
Further details about this initiative.
Attention!!!!
Help People Encounter Jesus!
---

Mountain Movers is a new assembly for school-age Sunday School students and teachers that meets each Sunday at 10 a.m. in the old fellowship hall. It's a fun and energetic way to begin a morning of learning in God's word!
---
Posted February 26: VBS is just around the corner, the dates are June 11th-16th. The theme this year is "Galactic Starveyors....Discovering The God of the Universe". There is a table set up, up front, to volunteer, pre-register your child, and order shirts. There will be a VBS Training Session/Breakfast coming up, that date will be announced very soon.
---
The MHBC Women's Ministry will be having a six week Bible study beginning on Wednesday, March 1st at 6:00 P.M. "A Woman Who Doesn't Quit" by Nicki Koziarz is the study guide. The study offers "5 Practical Habits to Keep Your Eyes on God" from the book of Ruth. "Every woman will eventually face it: the temptation to give in and give up. But something transformative happens when a woman decides to persevere in the face of difficulty and pain. A woman who refuses to quit influences her world in ways she could never have imagined." Jennifer England and Carolyn Morris will lead this study for women of all ages. A study guide is available through the church and there is also a companion book that you can buy at your local Christian book store or on line.
---
Posted March 19: The Young at Heart Sunday School Class will be providing lunch for the school age children at Brookhaven during Spring Break week. They are concerned with the children being out of school, the families may need help to ensure the children receive enough to eat. Since there are approximately sixty (60) children to prepare for, the class would appreciate any help you as an individual or a class could contribute. It could be as simple as making brownies or cookies, help serve the meals or possibly a monetary donation to help purchase supplies. If you are
interested in helping, see Dennis Wise, Margaret Pyles or any member of the class for ideas and thank you in advance. (Luke 6:38)
---
Our annual Easter Egg Hunt is scheduled for Wednesday, April 12th at 6 P.M. If you can help we need donations of individually wrapped candy for this event. We will collect the candy through Sunday, April 9th. You can place your candy donation in the basket on the table in the church vestibule. One way folks can help with the egg hunt is to donate prizes for special eggs. It can be a small monetary donation ($5 or less) or a kid friendly gift. Ex.—a gift card to Dairy Queen or Mcdonald's. We have done this at other churches in the past and it works well. There will be a note inside that says (for example), "See Shirley Skaggs for your gift of $5." The child will seek out Shirley that night or the following Sunday to redeem the gift. This helps the kids get to know the adults and vice versa.
---
The Annual Maundy Thursday service will be on Thursday, April 13th. It beings with a pot-luck meal in the fellowship hall at 6 p.m. The church will furnish the meat, bread, and drinks for the meal. The Lord's Supper will be observed in the sanctuary following the meal and should begin at 7 p.m.